Revealing Photos from the wild and crazy Minutemen Project
Yes, yes, I know you're expecting scenes of violence and mayhem. Here are 2 dozen photos from
ALIPAC
and
MMP
. Enjoy!!
Gilchrist Press Interview: Notice how he's foaming at the mouth.


Rally Participants - hey, where's the Nazis and skinheads?!



More rally participants - dang, still can't see the Nazis and skinheads!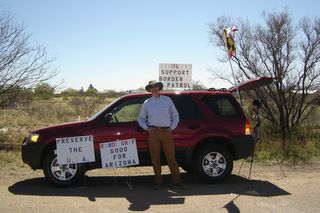 Radical MMP "vigilante"!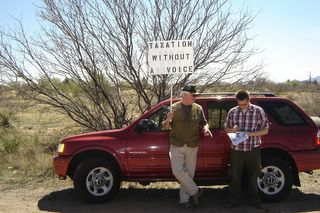 More radical MMP "vigilantes"




Flush Bush! HAHAHA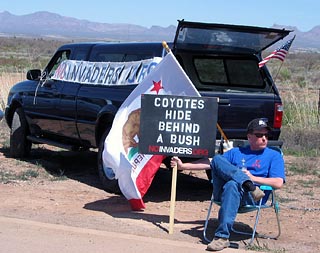 Wild scene of MMP mayhem!



Another violent scene of MMP mayhem!!



One of those lunatic racist volunteers...oh wait, it's Grandpa!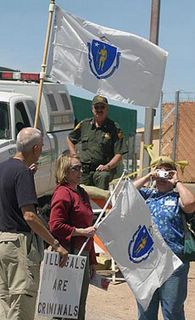 Now it's Grandpa AND Grandma - remember, they're armed AND dangerous "vigilantes"!



AN MMP volunteer ready to ATTACK and AMBUSH unsuspecting immigrants!



Interview with a rabid MMP "hunter"




Skinheads and racists - oh wait, it's just Mom and Dad!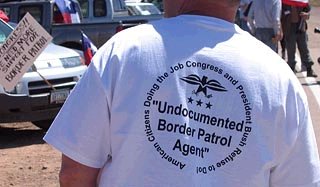 Undocumented Border Patrol Agent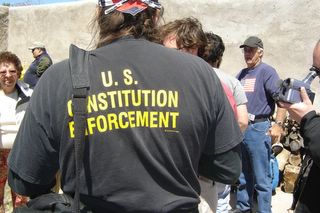 Constitution Enforcement



MMP T-shirt



Yeah - what?!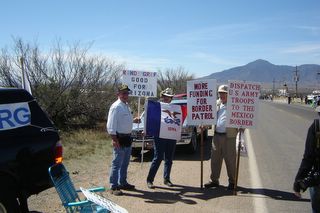 Regular Folk



Bush's Former Silent Majority

Thank God for the ACLU - I'm sure it's their presence alone that has forestalled all the violence and buffoonery that the MMP voounteers are chomping at the bit to wreak upon the innocent immigrants!!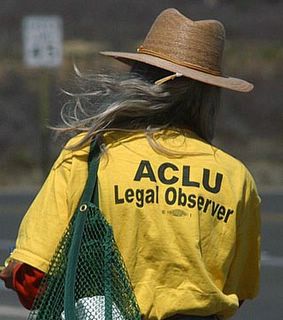 ACLU is there to prevent unecessary bloodshed and save the immigrants from the MMP "vigilantes"!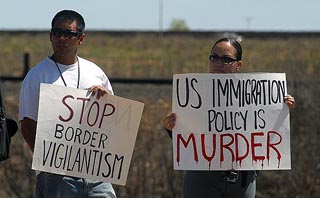 Vigilantes and Murder - are these folks on the same plane of existence as the rest of us?!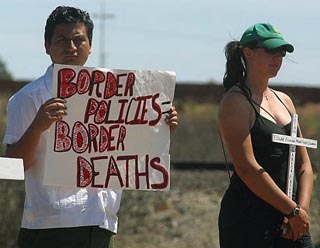 More death and destruction...NOT!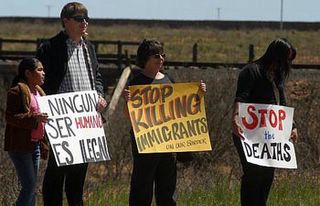 Thank god for these brave souls demanding that we STOP MURDERING immigrants. Sheesh.